Back in 2016, we had seen the world's most popular tag #OscarsSoWhite. It was the protest movement against the all-white set of nominations procured by Oscars.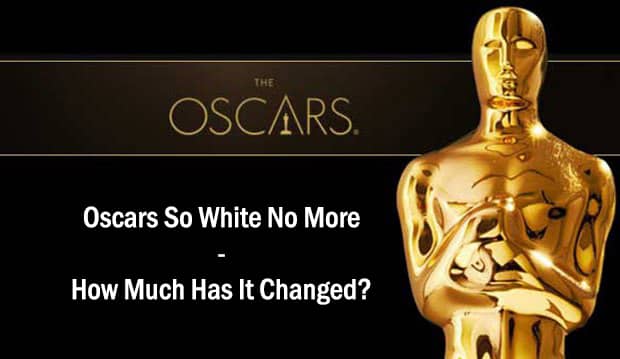 Five years after the hashtags initiation, some of you might have questioned how much the environment has changed.
So many things have happened since then with the hashtag. The movement was there for a good reason. Many people had realized that each year Oscars were overwhelmingly white. Most of the nominations were set to all-white nominees.
In 2016, Oscar nominations were towards all white actors. With such all-white set nominations, the decisions had attracted the attention and concerns of many parties across the globe. Reacting to such exclusiveness. The social media netizens came up with #OscarsSoWhite to criticize the Academy Awards for the lack of inclusiveness.
The racial problem at the Oscars was nothing new. The black actor who won the 1939 Oscars, Hattie McDaniel became the first black actor to attain such awards. There was a segregated table at the back of the awards show for her. And then she refused entry to the "whites only" after-party.
When it comes to acting Oscar awards, Miyoshi Umeki remains the only Asian person to win the particular category. She attained awards in the Supporting Actress category for Film Sayonara (1957).
And for the best actress category, there were only five Latina women who got the nominations.
Not only that, Rami Male is the only Arab descendant to win the best actor category.
A single woman who won the best director, and only a single non-white woman who won the best actress.
Obviously, this number still can't win against the all-white set by the Oscars.
This year's nominations can be more colorful than the Oscars predecessors. In fact, it might be the most vibrant awards event that we've seen in the history of the Oscars.
The Oscars 2021 would bring up two female directors and nine actors of color to attain the nominations.
The movement in 2016 has apparently changed the world to value the Oscars event. In the years since the organizers have made such efforts to increase the melting pot membership in the academy.
The Academy has claimed that they reached the goals and doubled the number of female members to 3,179 members. Meanwhile, they also tripled their members of colors from 554 to 1,787. That is a pretty good number of combinations.
Although the racial problems in Oscars are still there, we can see good progress though.